Wednesday, October 31st, 2017
It's official! Our book, written by Oscar van Gelderen and myself, about art & collecting (mainly written for starting, but also for more seasoned collectors) will be published in february 2018 at Meulenhoff. So excited! More coming soon! Cover: Bubblegumpainting by Dan Colen
Saturday, October 21th, 2017
You are cordially invited for the opening of the exhibition The Raft, Art is (not) Lonely on Saturday October 21 at 14.00, in Oostende, Belgium. The exhibition runs through April 15th, 2018. You can order tickets here. Berend Strik is one of the participating artists together with Bill Viola, Adrian Paci, Berlinde de Bruyckere, Aernout Mik, Michael Borremans, Luc Tuymans, Steve McQueen, Mike Figgis, a.o.
'The sequel to The Sea - Salut d'honneur Jan Hoet' opens on the 22nd of October 2017. In this second edition of the international triennial exhibition, the 'raft' plays a pivotal role. 'The Raft. Art is (not) Lonely' is about the vessel and the ecstasy of art. Earlier this year, the artist Jan Fabre was invited to curate this new edition, a challenge that he accepted with enthusiasm! Joanna De Vos will co-curate the project.
For more information about the exhibition click here. If you want to know where to find Berend's work click here.
Berend Strik (1960, Nijmegen) is best known for his embroidered work. Since 2012, Strik has been working on a series of artist theaters entitled 'Decipher the Artist's Mind'. For the exhibition 'The Raft, Art is (not) Lonely', the artist explores the living space of apartment 340. Using existing iconographic material and his own work, he combines elements of the lives of artists like Spilliaert, Géricault and Ensor to create a large-scale, space-filling installation.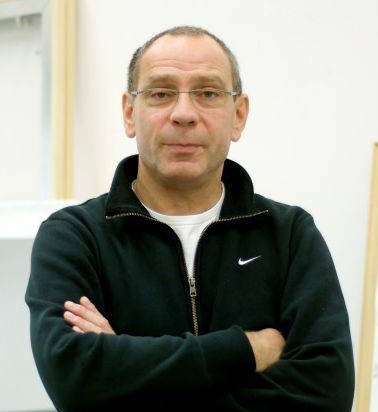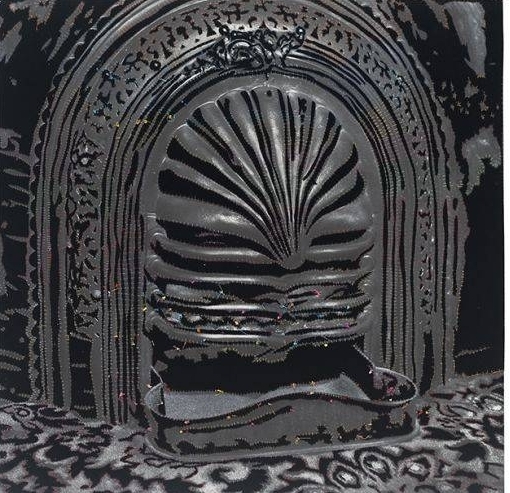 Friday, September 29th, 2017
Today you can read all about the work of painter Loes Koomen in the Amsterdam newspaper Het Parool (translation into English is in the making!). This weekend you are welcome in her studio, during the 'Atelierroute, to watch her paintings and two silkscreens, released especially for the occasion. Address: Atelier Loes Koomen, KNSM Laan 185, Amsterdam, saturday september 30th and sunday october 1st between 12 - 18 hrs as part of the Open Ateliers Route. Free entrance.
Art Noord in Museum Belvédère in Heerenveen (Friesland) 21 - 24 September 2017
Art Noord
An artfair in the Belvédère Museum in Heerenveen where galleries and artists from the northern part of Holland promote their work.
Selected galleries:
Galerie de Roos van Tudor, Galerie de Vis, Galerie Hoogenbosch, Galerie LOOF, Galerie Steven Sterk, Kunsthandelen Galerie de Vries, Kunsthandel en Galerie Richard ter Borg, Kunsthandel Peter ter Braak, Kunstruimte Wagemans, melklokaal, Prentwerk, Ruimte P60, Uitgeverij Philip Elchers en vier noordelijke fotografen.
Gaat dat zien!
"On the Spot" an exhibition in Museum Belvédère in Heerenveen running through 17 September 2017.
A selection of works by Evert de Graaf (we handle his estate) is currently on view in the exhibition On the Spot, in the beautiful Belvédère Museum in Heerenveen (until September 17).
August 1st 2017
We are excited that two great artists are joining forces with KLERKX: Berend Strik and Merijn Bolink. Welcome!